Deep Space Astronomy
August 11 @ 9:00 pm

-

11:00 pm
Join us from 9:00 – 11:00 pm here at Pumpkin Vine Family Farm for some Deep Space Astronomy!
Local astronomer Rebecca Spitz, of In Focus Astronomy, has offered up her expertise and her telescope for a guided tour of the universe!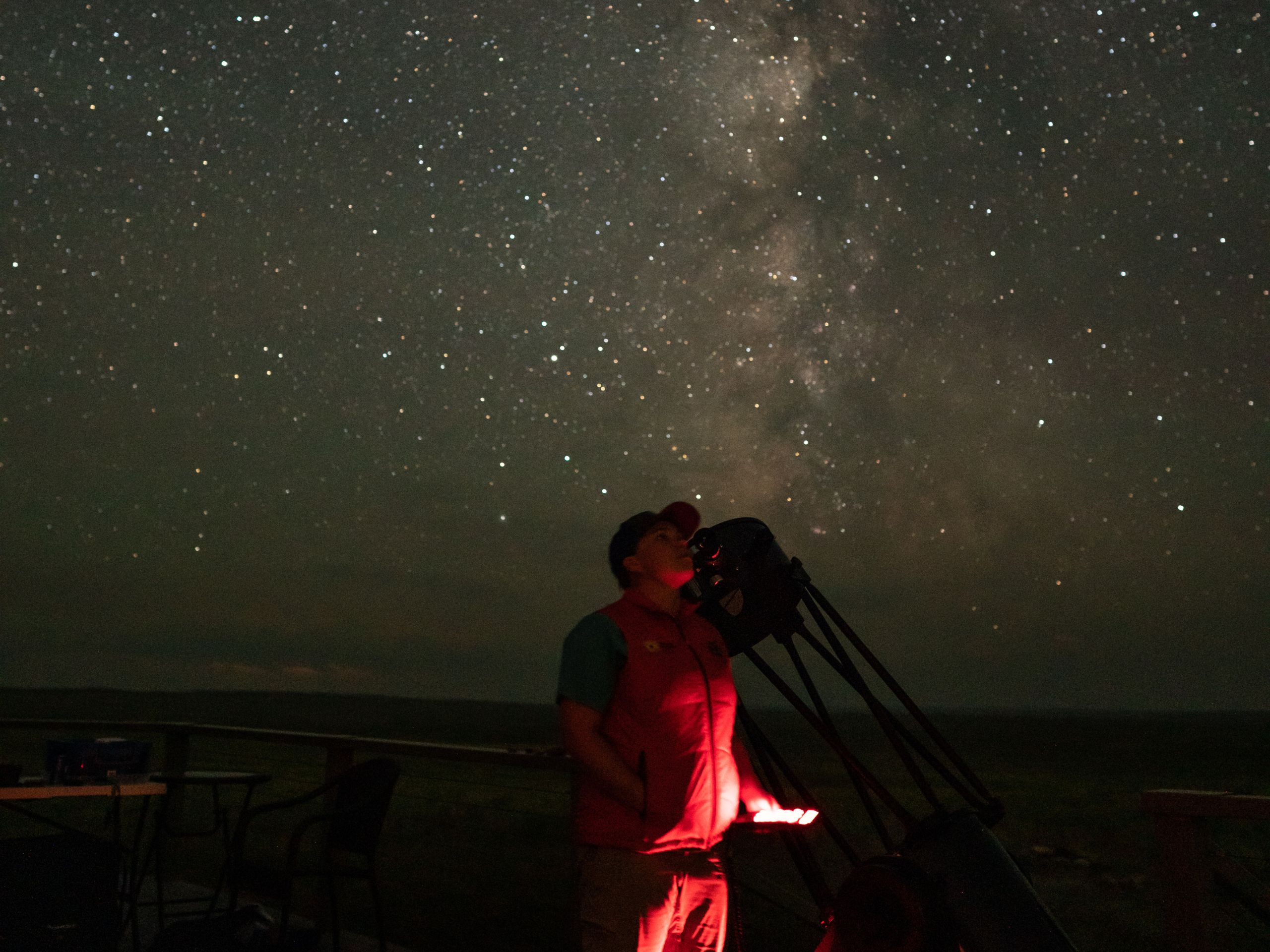 Using her state-of-the-art massive 14" Newtonian Reflector ​observational telescope on a dark sky night, Rebecca will take you on a comprehensive tour of the night sky. You will leave the experience with a deeper understanding of how every object in the Universe is intimately connected… including yourself. Let your curiosity flourish!
Rebecca shares: "At In Focus Astronomy our goal is to build a mental bridge connecting the scientific discoveries of astrophysics with the natural beauty observed through our telescopes. Our methods of forming this connection make our stargazing experiences unique events that will have you begging the question: how am I related to even the most distant objects in our Universe?" 
Observation is from 9:00 p.m. – 11:00 p.m., but we recommend arriving around 8:30p.m. to set up your chairs or picnic blankets.
Please register below as attendance is capped at 25.
We suggest bringing the following items with you:
Camp chair or picnic blanket to sit on in between observing
A headlamp with a red light setting (white light or bright LED lights ruin night vision)
Close toed shoes
An extra layer to keep warm
Cost:
There is no charge for this event. Donations are encouraged. $15 for adults, $5 for kids 5 and up.
A Note About Weather:
In Focus Astronomy recognizes that inclement weather may arrive at any time without warning. We require clear skies to provide the best stargazing experience possible. If In Focus Astronomy is certain the weather will interfere with stargazing, we will reschedule the event from Friday to Saturday. If the weather interferes with stargazing on Saturday, the event is canceled. In the event Friday and Saturday both have a 50/50 chance of being clear, In Focus Astronomy will run the program as scheduled on Friday. Upon registering, participants will receive detailed information on how to sign up for rescheduling or cancellation alerts.