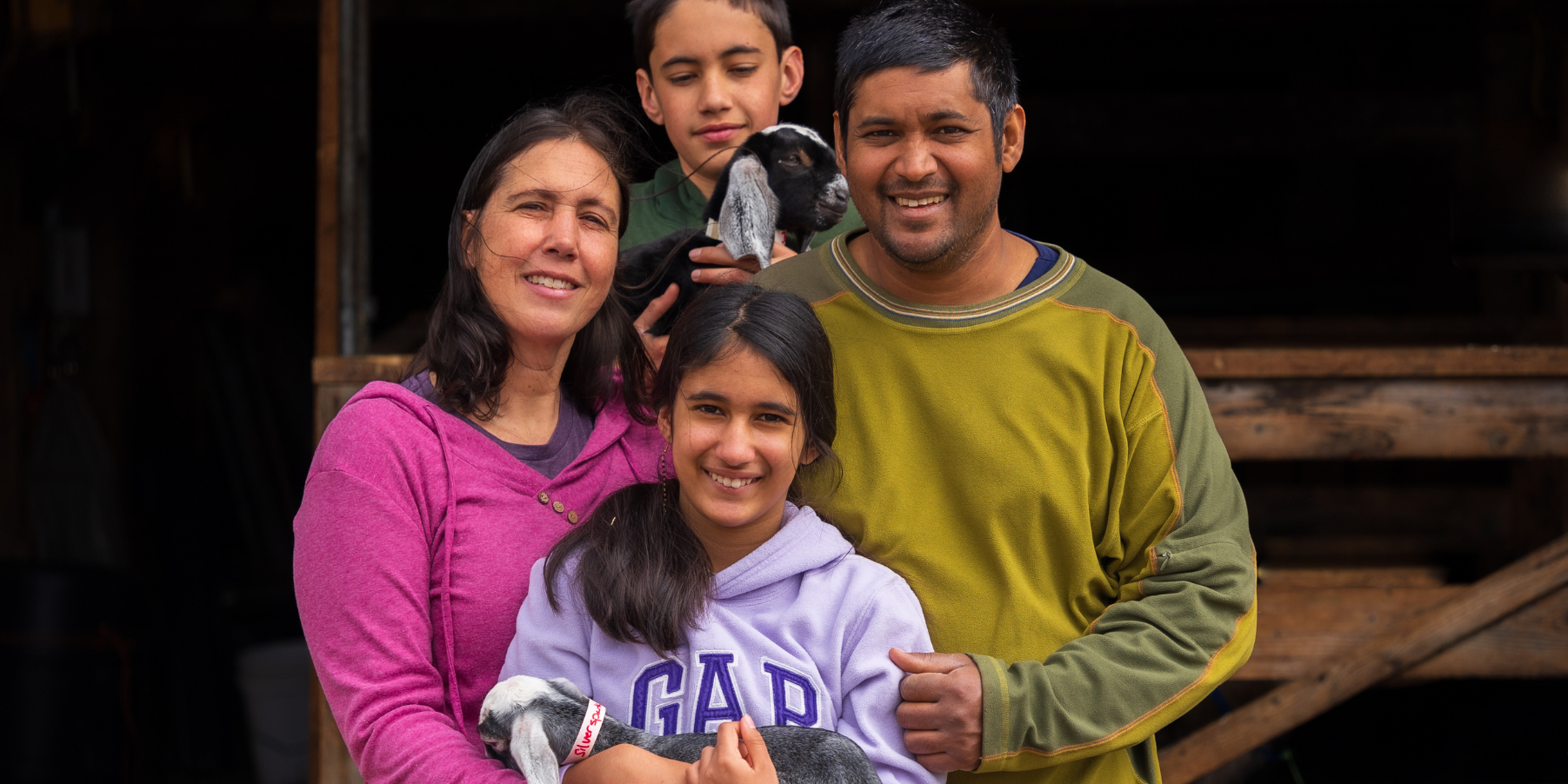 The Farmers at Pumpkin Vine Family Farm
As the present day farmers, we are committed to being good stewards of this rich and beautiful land. We are grateful for the skills that help us in this endeavor – and the community that supports us! 
Anil and Kelly met in Trinidad over a shared love of farming. Although we both had extensive graduate education in agriculture, leading us towards careers in policy and research, we both secretly longed to farm ourselves. When we found this beautiful historic farm, we could not resist. 
We have cast our lot with this little piece of land and joined our sweat and dreams with the generations who farmed before us.  We are grateful to raise our children here,  and we are committed to preserving the farm for generations to come.  
Every day we are thankful for our academic training in agriculture, that helps us understand the science behind our daily activities. Problems become an opportunity for research, and we are constantly seeking more sustainable ways to farm: from the ecological, financial, and personal perspectives. We are indebted to all the farm support networks in Maine that have helped us develop the business skills to make our dream a reality!