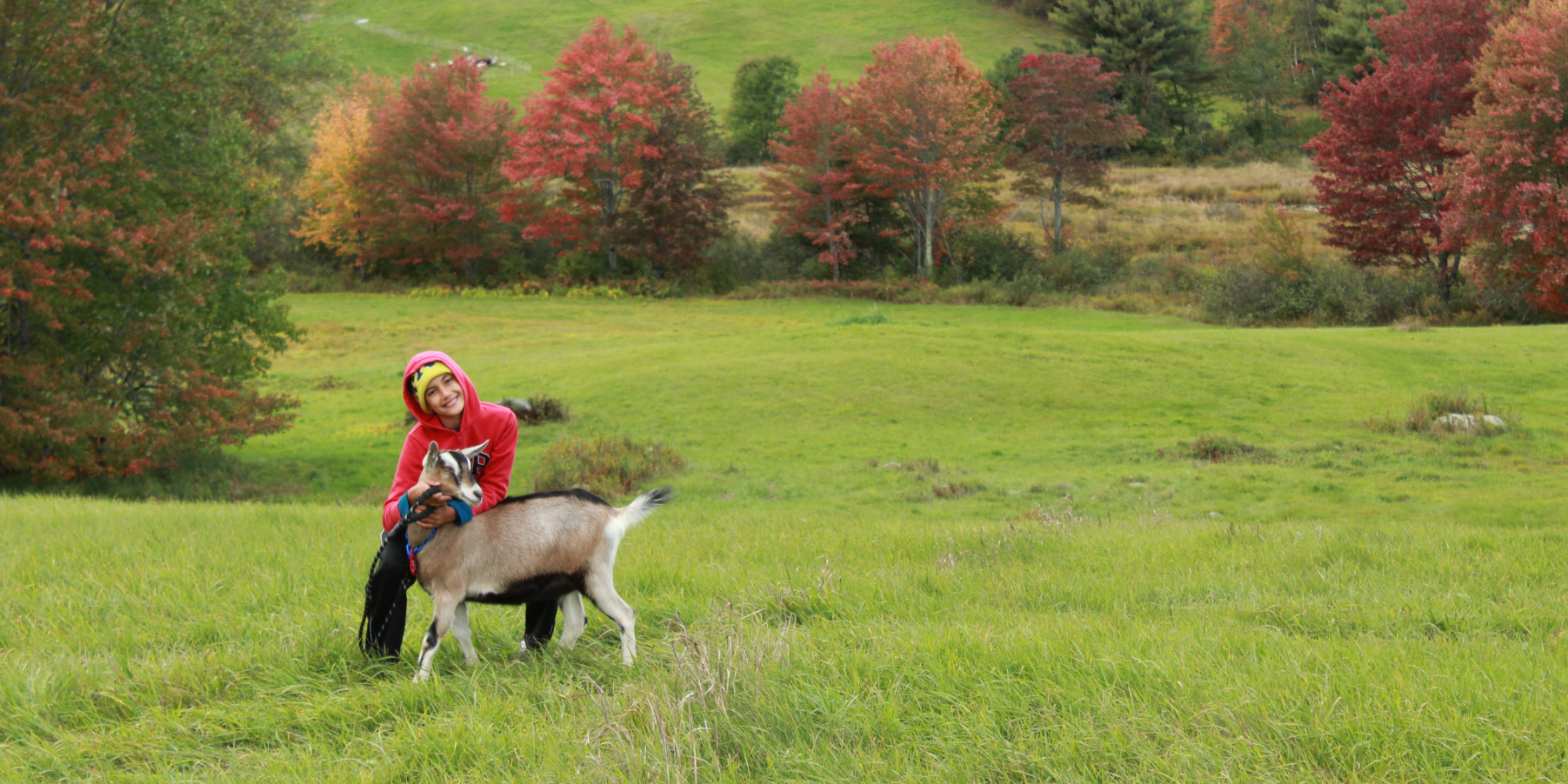 Welcome to Pumpkin Vine Family Farm!
Pumpkin Vine Family is a Trinidadian expression that refers to the connections that bind people together.
Like pumpkin vines, which run far from their base yet share a vital connection, so too our farm connects the human community to the ecosystem.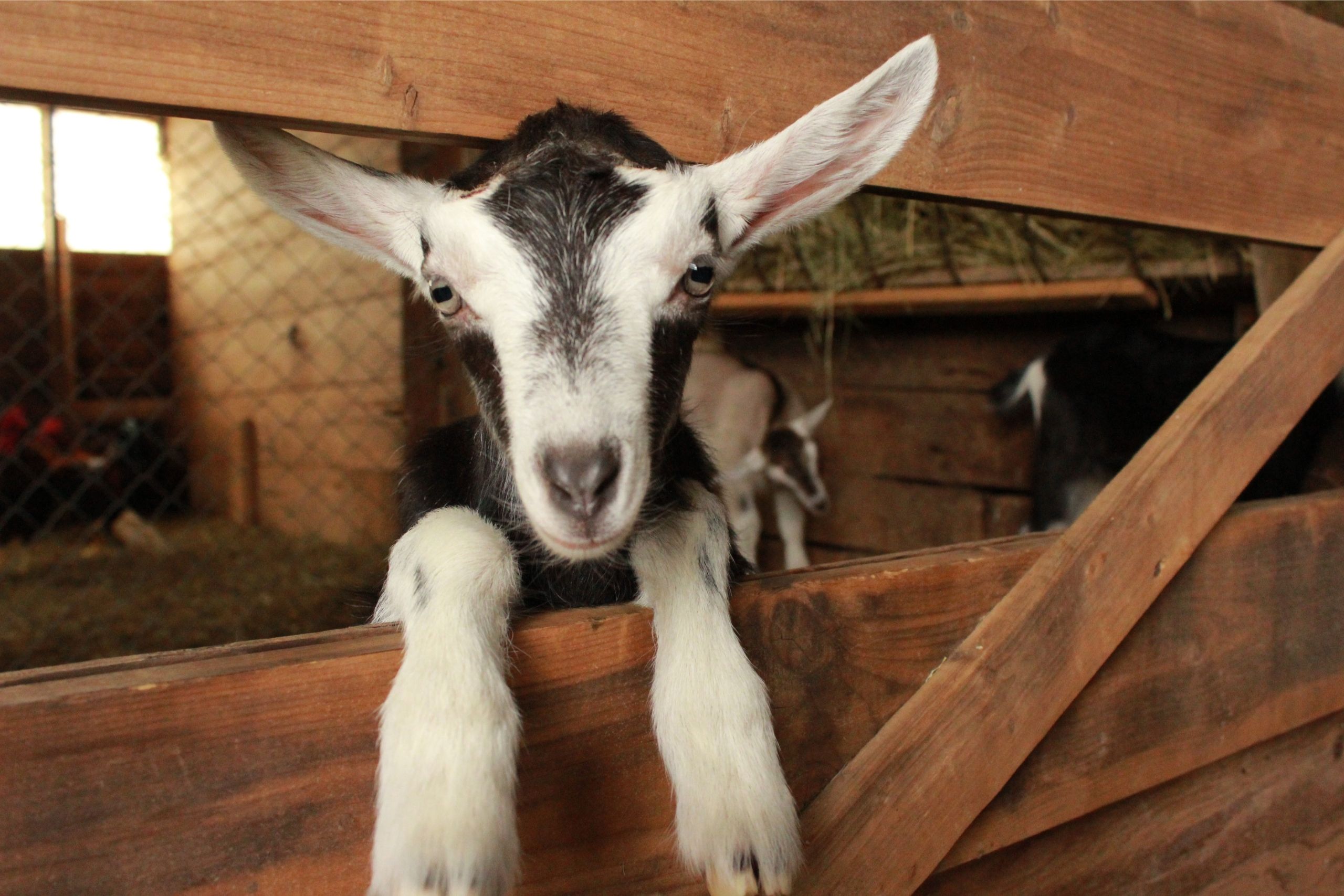 The goats are at the center of life here at Pumpkin Vine Family Farm. Not only do they provide all the milk for our creamery, but they give us tremendous joy with their bright & curious personalities. 
We raise purebred Alpine and Nubian goats, carefully selected for their milking ability as well as their overall conformation. Being a milking goat is a lot of work, so we breed for an animal that that will have a long and happy life.
Our herd spends the entire growing season on pasture, so strong feet and legs are just as important as udder capacity! Through careful breeding we have selected for superior genetics, and we are excited each year to see our herd improving and to be able to share those strengths with other working dairies through sales of our top bucklings. 
Besides their amazing productivity, each of our goats has an engaging personality, and they look forward to visits from their human friends! We invite you to come visit them at our weekly Farmers Market, join us for a Sunday goat hike, or enjoy them from afar through our newsletter and goat pages.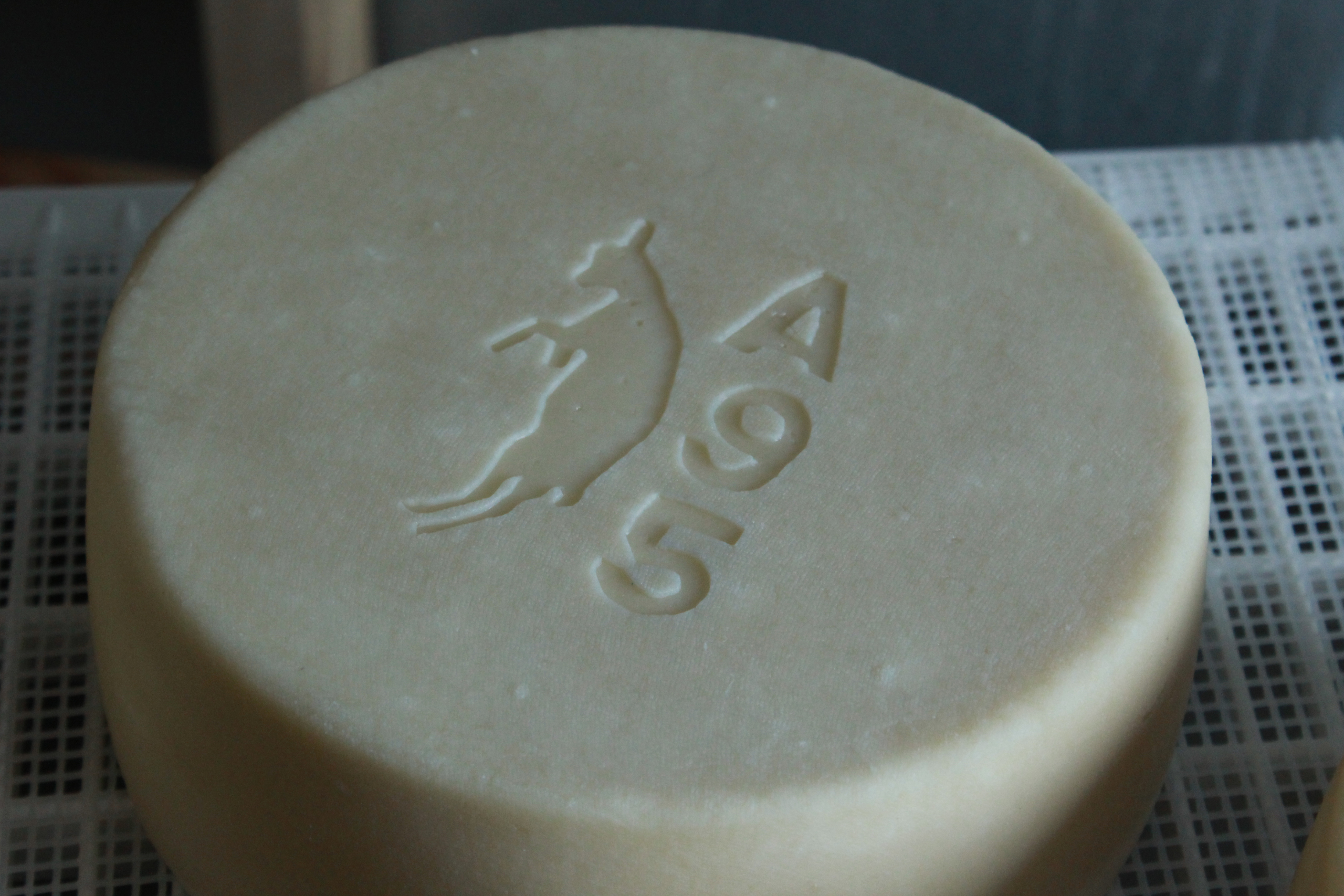 We are proud to be an 100% goat's milk creamery. Our milk is renowned for its clean, sweet taste, which is perfect for drinking raw by the glass or turning into high quality dairy products. Our hard-working goats produce enough milk that we can make all our own dairy products and still have enough to sell wholesale to other local creameries! 
In our creamery, we produce both fresh and aged dairy products by hand in small batches, ensuring the highest quality from start to finish. Our farmstead yogurt is packed with probiotics and forms the basis of our popular superpower smoothies, mixed with various fruits, berries, and of course pumpkin! Our chevre is so smooth and creamy it has converted even the most reluctant consumer to a goat cheese fan. The complex flavors of our aged cheeses best reflect our unique terroir and artisanal creativity, including our Somersalt feta, our drunken goat Pandora, our gouda-style Caper, our asiago-style Capriccio, and our Teleporter made with local brown ale from the Pour Farm. 
Find our delicious products at our Sunday Farmer's Market, the Augusta Farmers Market at Mill Park on Tuesdays, the Rockland Farmers Market on Thursdays, and the Hallowell Farmer's Market on Saturday.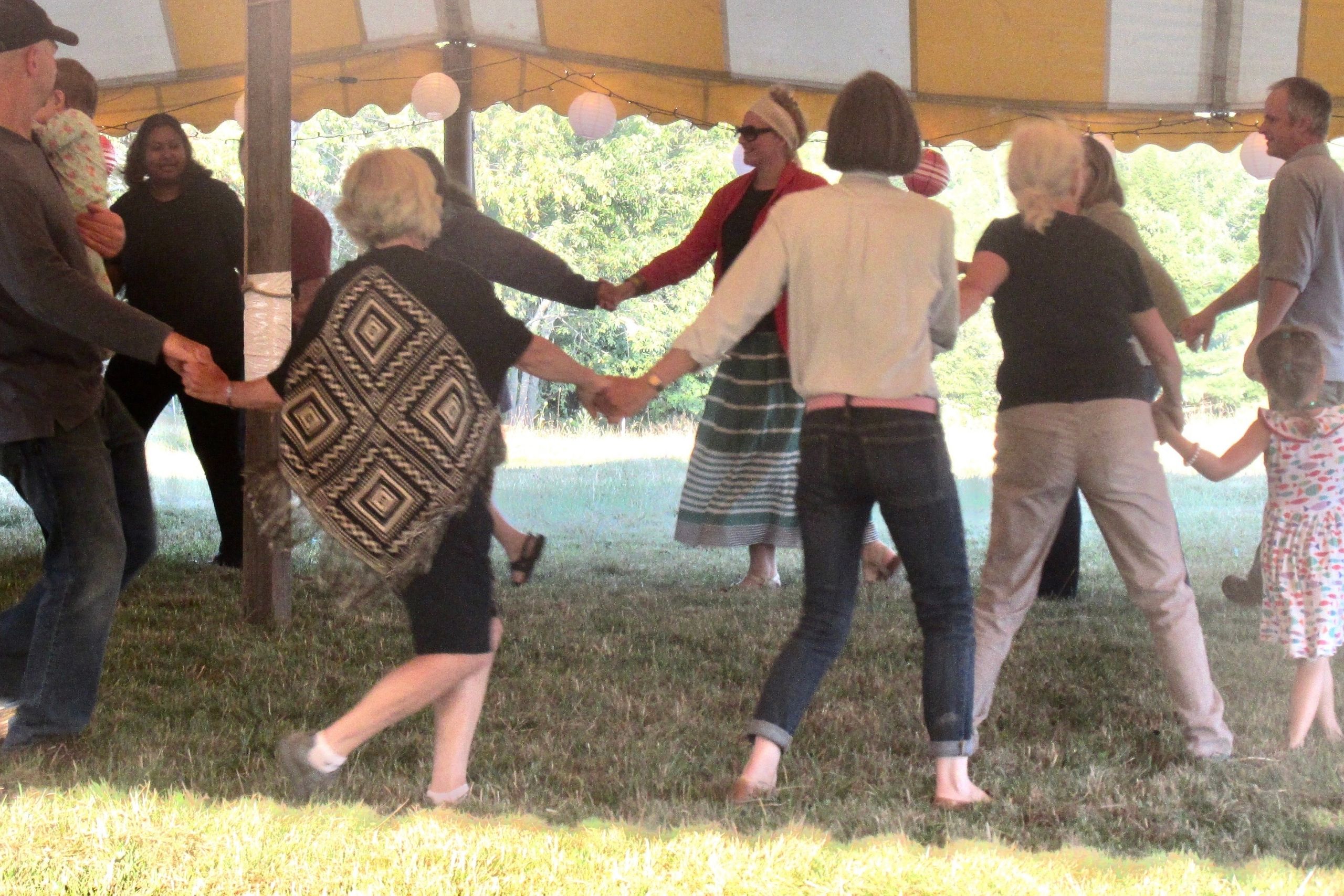 Building community is at the heart of all we do here on the farm. Like the pumpkin vines from which we derive our name, our mission is to connect people and the land, in a healthy, joyous relationship through shared food and friendship. 
We open our historic farm to the public on Sundays between 11am – 3pm. The Farmers Market at Pumpkin Vine Family Farm runs from May through December and offers a wide range of fresh local treats, including organic vegetables and mushrooms, fresh baked goods, flowers, local meat & fiber, and of course our farmstead dairy products. 
You can enjoy the farm's natural beauty in a variety of other ways, from hiking our self-guided trails and having a picnic, to joining us for one of our popular guided goat hikes. Every month we offer a special hands-on educational event, from our Kid Hugging in the spring to Harvest Festivals in the fall and our magical Yule Goat celebration in December. You can learn more about our conservation activities through our guided naturalist talks, like the Field Bird walk in June.