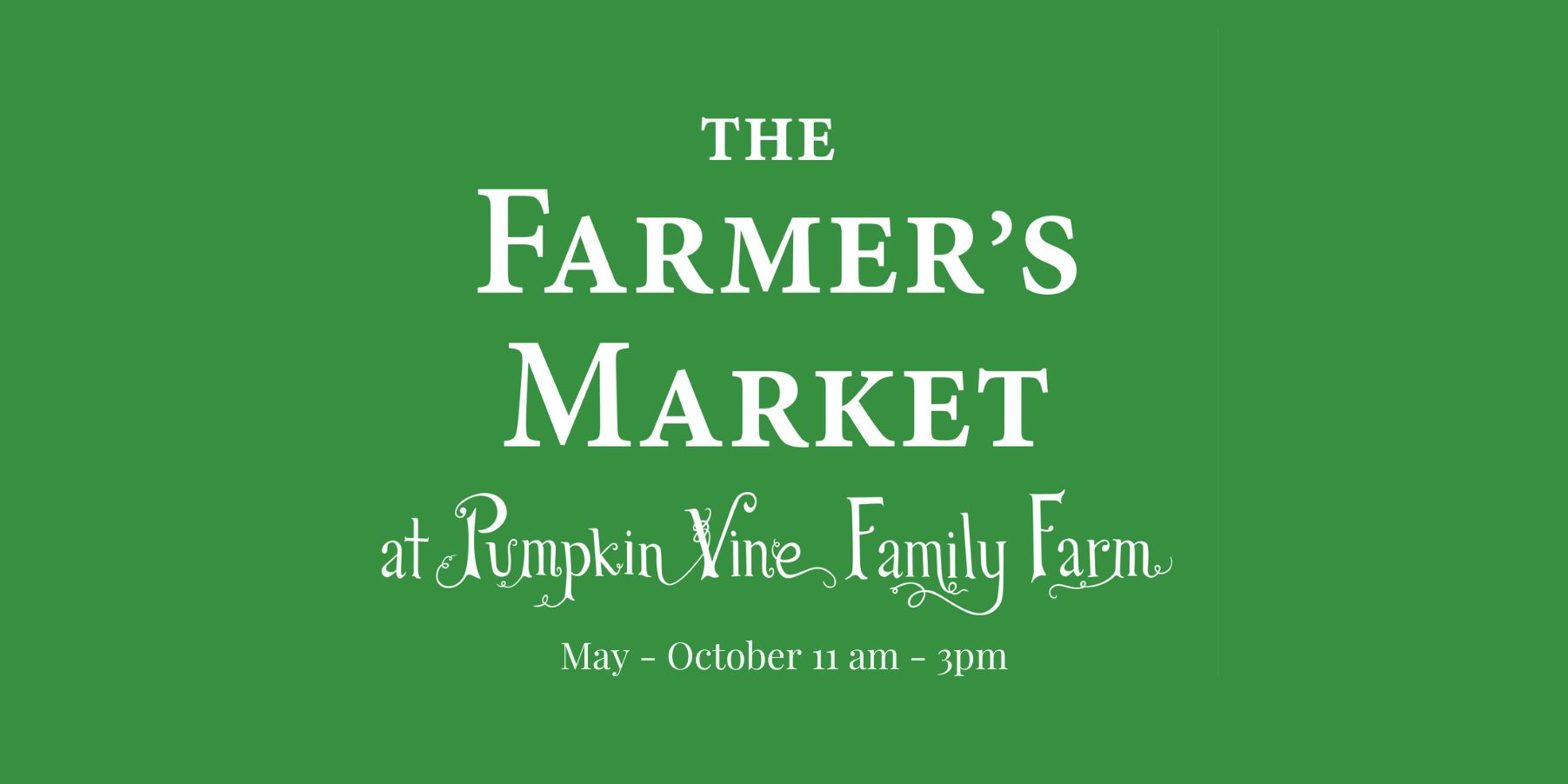 A Traditional Community Market on a Working Historic Farm
Halfway between the Capital and the Coast in Somerville, Maine! Sundays from 11 am – 3 pm May through October
Take a step back in time and experience farm food the way it used to be. Handmade, wholesome, and bursting with the flavors of fresh. No lost arts here; we're still using them!
Check out our vendor page to learn more each participating farmer, or our weekly offerings page to see what's in season.  
We offer Maine Harvest Bucks to EBT / SNAP shoppers to keep our products budget friendly.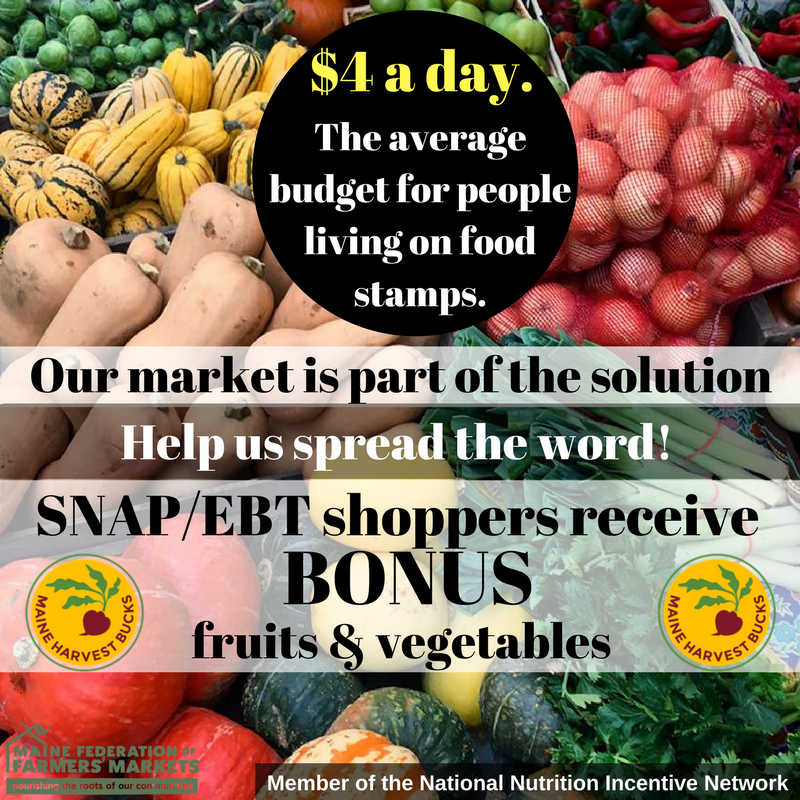 We believe everyone has a right to fresh, local food, and are delighted to be able to accept SNAP / EBT cards, which earn you a 50% match in Maine Harvest Bucks, which can be used to purchase fresh fruits and vegetables. 
Here's How the Maine Harvest Bucks program Works: It's Easy!
Stop by the Info Booth when you first arrive at Market and pick up a clipboard.

Shop with SNAP / EBT first for any food item as well as seedlings. We recommend you shop for your meat, dairy, baked goods etc with your EBT first, as you'll be able to use the Maine Harvest Bucks you earn for your fruit and vegetable purchases after you check out. 

Bring your clipboard to the Info Booth to checkout. For every $2 in EBT you spend, you will receive $1 in Harvest Bucks. 

Now, return to the vegetable stands and use your Harvest Bucks to get bonus fruits and vegetables – or save them for another day! 

Farmers are reimbursed for your Harvest Bucks purchase through a federal grant, so your purchase helps the farmers as well as your family!
Everybody wins when you eat fresh local food! 
First time at the market?  We have a farm-full of activities! 
Link to our map to see all that the farm has to offer. Better yet, print a map and come visit us this Sunday.
Need some R&R?
Bring a blanket (or borrow one of ours!) and enjoy some farm fresh food on our picnic lawn or benches. Enjoy a baguette and cheese, or a smoothie and cinnamon roll. Or feel free to bring your own lunch. 
Need some LOVE?
Visit the babies in the barn; they're all bottle babies and love to be patted. 
Need some NATURE?
Walk one of our goat trails, either self-guided or one of our popular goat hikes (reservations recommended)
Need to PLAY?
Visit the kids' corner & cantina in our Cheese Shop. We have lots of kids activities, from farm books to coloring pages and even a toy tractor driving area! For grown-ups, we have free tea and coffee and tables to visit with friends. We have board games and cards, and if you're lucky you might even get invited to join the weekly rummy club.
We love what we do, and we love sharing it with you! Come visit!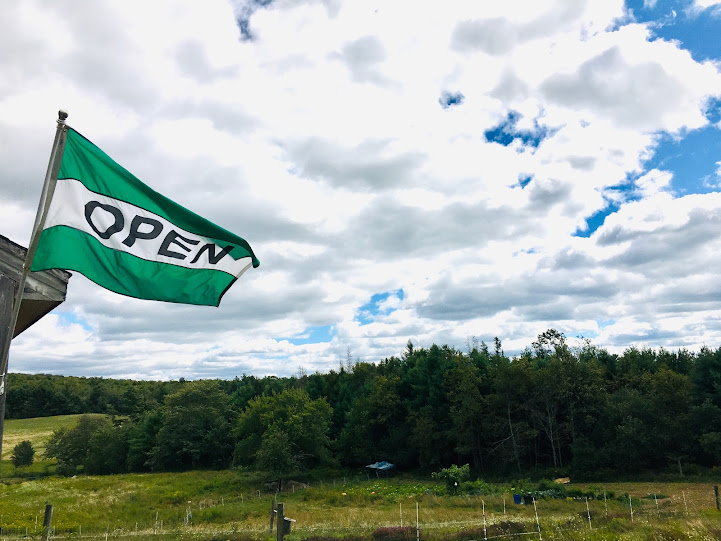 Our safety waiver is now available online — by visiting the farm, you agree to the waiver for yourself and all members of your party, including any minors in your party. We ask that you share the link to the waiver with everyone accompanying you to the farm.