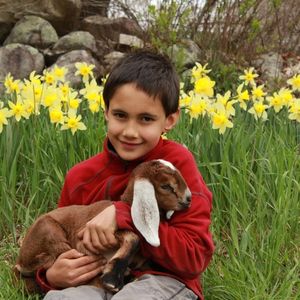 Kid Hugging Returns!

Hug a Furry Baby on Sunday, May 14 between 11am -3pm at Pumpkin Vine Family Farm, 217 Hewett Rd in Somerville! 
We are excited to be re-opening our barn doors to the public for a chance to meet our new arrivals. April was a busy month on the farm, with 34 Mama goats giving birth to 1, 2, or 3 baby goats, better known as "kids," (because they like to play of course!) Visitors can view a special new documentary on the baby's birth, and then head into the kid pens for a snuggle. 
Whether this is your first visit, or an anticipated spring tradition, you don't want to miss this warm and fuzzy experience!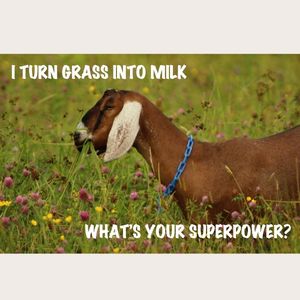 Dairy Magic
Bring your sense of wonder for a special Dairy Magic event at Pumpkin Vine Family Farm on Sunday, June 18 from 11:30 am – 3:00 pm.
Will be celebrating all that dairy adds to our lives (imagine coffee without cream, for starters…)
Whether you're 7 or 77, you'll have fun learning how our goats make that magic happen (not everyone can turn grass into milk!).
Click the button below to see a schedule of events for the day.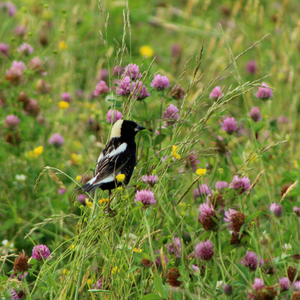 Birds and Bees & The Plants They Need
Grab your binoculars and come take a walk through Pumpkin Vine Family Farm's beautiful bobolink and pollinator habitat.  Join the Pumpkin Vine family, Ag Allies grassland bird program, and Midcoast Conservancy for a free Field Walk on Sunday June 25th from 10:00 AM to 11:00 AM at Pumpkin Vine's fields in Somerville.
And this year we're also adding a polinator walk from 12:00 PM – 1:00 PM and a special vendor, Rooted Elements will be with us at the Farmer's Market also!
To learn more about this special event or to register click the button below.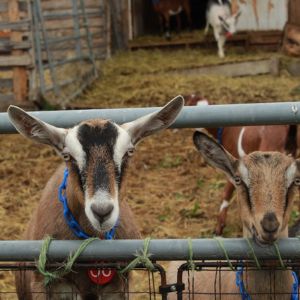 Open Farm Day 2023
Everyone knows farming is hard work, but it's also LOTS of Fun!
Join us for a memorable day of learning & laughter, fun & food July 23th from 11am – 3 pm as we celebrate Maine Open Farm Day 2023 here at Pumpkin Vine Family Farm!
Click the "Learn More" button to see a schedule of events for the day.
We hope you'll join us!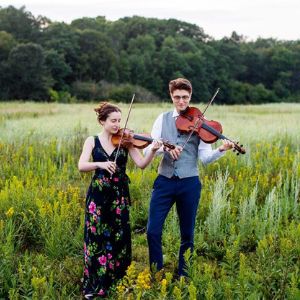 Strings In The Fields
Saturday, August 5th (Rain Date Aug 19th) from 7:00-8:30 pm we're pleased to be able to welcome you all for an evening of Live Classical Music, here at the farm in Somerville, ME!
The music for this special farm concert will be provided by two talented area musicians, Katherine Liccardo and Matt Consul, who believe in building community through music.
Click the button below to learn more about these wonderful musicians and the music they'll be playing for us at the farm.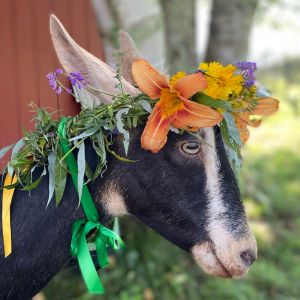 Goat Pageant and the Crowning of the Dairy Queen
Join us on August 20th between 10am & 2pm for a fresh take on an old tradition: the crowning of the Dairy Queen!
We are excited to crown our very first Pumpkin Vine Dairy Queen from among our hard-working, high-spirited, and undeniably beautiful herd of dairy goats. 
We've been hard at work making glamorous outfits and trimming their hooves so they shine on their big day! 
As part of our festive farmers market, we'll have soft fresh Bavarian pretzels, focaccia, smoothies and other treats for an al fresco lunch, and a very special puppet show from Barn Arts productions (See next event description below for more info on this amazing puppet show!).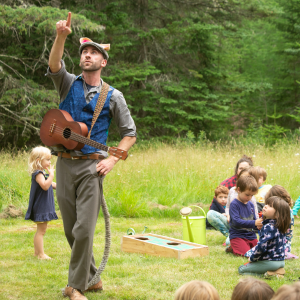 The Petra and Mo Show
Join us at the farm Sunday, August 20, from 10am – 11am for a very special puppet show – The Petra and Mo Show!
The Petra and Mo Show is an interactive puppet musical about a giraffe named Petra and a Mouse named Mo, who live in a Treehouse and are making a show.  The Petra and Mo Show features two wonderful performers from Mount Desert Island, Maine.
Everyone is welcome for this fun and Free event! Arrive 15 min early for a pre show art activity.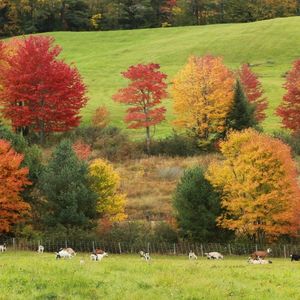 Open Creamery Day
We hope you'll join us October 8th from 11 am – 3pm for Open Creamery Day! This is an annual event with the Maine Cheese Guild to share the magic of cheese making in Maine.
Today as we open our farm we'll offer tours of our goat dairy and you'll get to learn about everything from pasture management to cheese making! 
Click the button below to learn more about the event.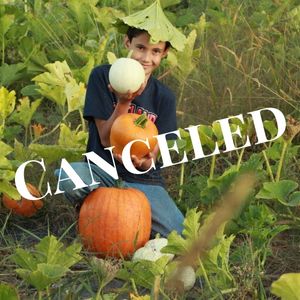 Harvest Festival
Come celebrate the harvest with your local farmers in Somerville, Maine on Sunday, October 22 from 11-3 at our annual Harvest Festival!
The Farmers' Market at Pumpkin Vine Family Farm is organizing a special event to share the flavors of fall, along with some seasonal activities for all ages to enjoy.
Find out what's going on throughout this special day by clicking the button below.