Pumpkin Vine Dairy Queen: A Goat Pageant & Puppet Show
August 20 @ 10:00 am

-

2:00 pm
Join us on August 20 from 10am-2pm for a fresh take on an old tradition: the crowning of the Dairy Queen!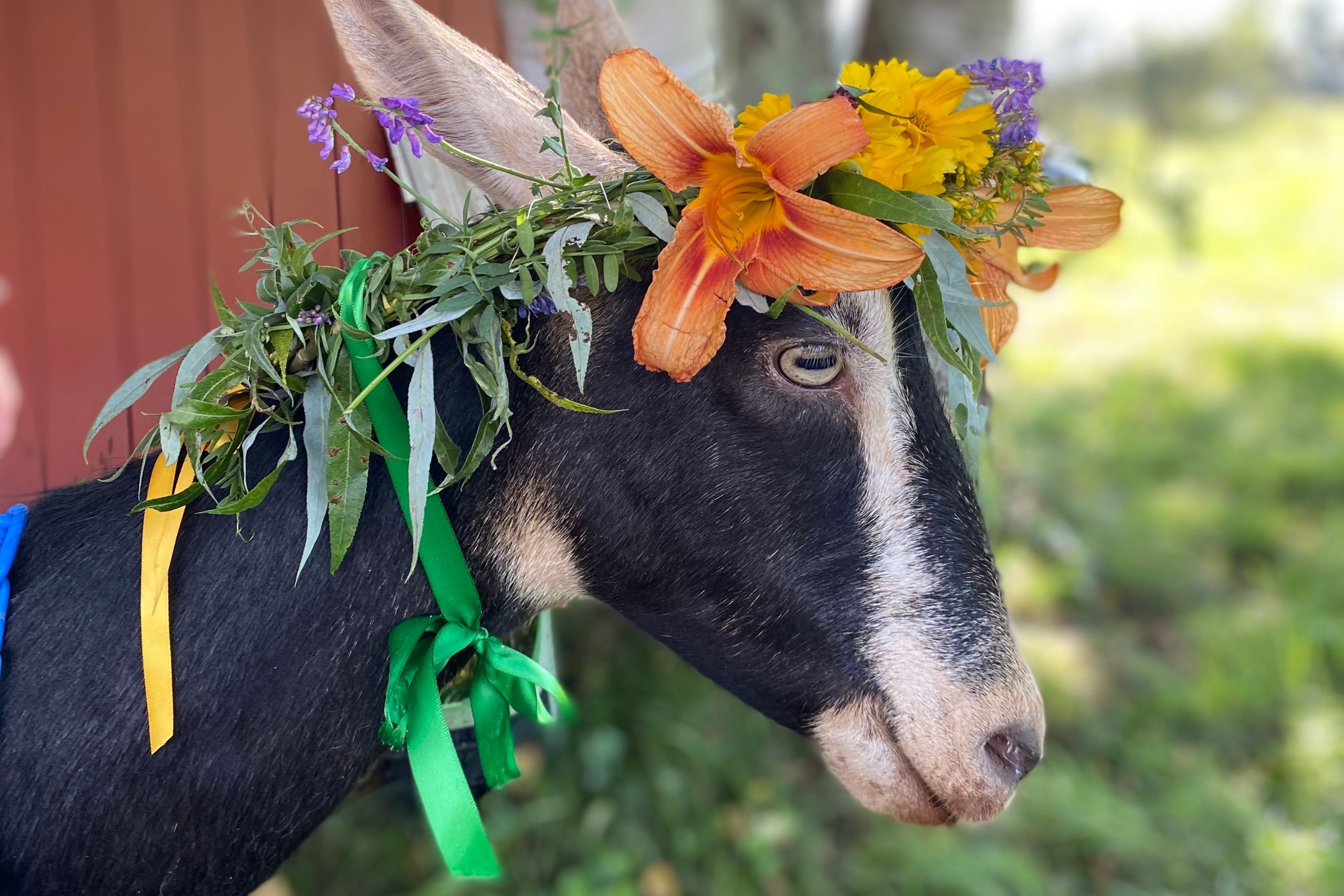 In some states, she's a human, but around here the goats steal the show. We are excited to crown our very first Pumpkin Vine Dairy Queen from among our hard-working, high-spirited, and undeniably beautiful herd of dairy goats.
Inspired by both Alpine and Indian traditions, we have planned a special day to celebrate these amazing animals, who give so much to so many. They've been working hard since the spring, producing milk for our goat cheese, yogurt, and smoothies. We want to recognize their efforts and celebrate our partnership with our furry, four-legged friends. We've been hard at work making glamorous outfits and trimming their hooves so they shine on their big day!
As part of our festive farmers market, we'll have soft fresh Bavarian pretzels, smoothies and other treats for an al fresco lunch, and a very special puppet show from Barn Arts productions. Make a day of it, and take some time to celebrate the animals that give us all so much!
The Day's Schedule:
10-11: Petra & Mo Puppet Show: Arrive up to 15 minutes early to join a pre-show art party (follow the signs for the puppet show) . The interactive puppet show & musical from Barn Arts starts at 11. See the full description in our event descriptions: https://pumpkinvinefamilyfarm.com/event/the-petra-and-mo-show/
11 – 12: Vote on your Favorite Dairy Princess from among this year's doe kids and grab some snacks at the farmers market. Make your own willow crown and wand!
12:00 Goat Parade & Crowning of the Dairy Queens: Welcome the girls as they enter in their finery, and cheer the winners of this year's special categories (Hint: personality matters too!) Keep your eyes open for the Lonely Goatherd, from Sound of Music, who just might be MCing the event! We'll have photo opps with all the winners afterwards, so bring your camera!