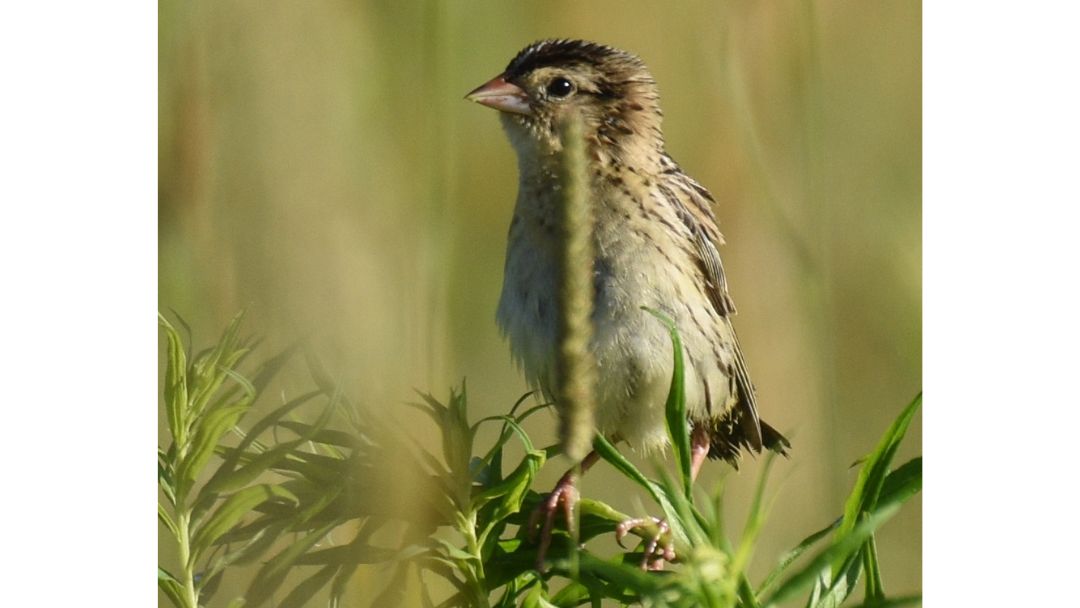 We're really excited to share the first year of our conservation efforts for our grassland bird friends the Bobolinks! By setting aside their preferred nesting block and waiting to cut that hay until the babies had fully fledged, Laura estimates that we gave about 50 bobolink babies a safe place to start their life. (She estimated about 10 nests in our back fields, and an average of 5 babies per nest). That's almost as many bird babies as goat babies this year! Good thing we don't have to bottle feed the winged ones!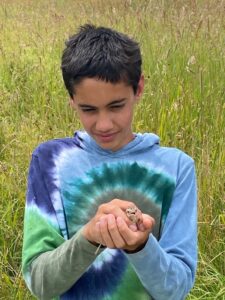 Laura has confirmed that the young are now fully fledged, so we can safely cut that field. Our biggest reward has been watching large flocks of Bobolinks rising out of the tall grass and swooping over the fields before settling back into the dense cover and disappearing. We also had the fun of releasing some bobolink juveniles that had been rehabbed by Avian Haven; hopefully they found a place in our flock! It was fun to see my own fledgling helping to release another young one to spread its wings and fly… (look carefully!)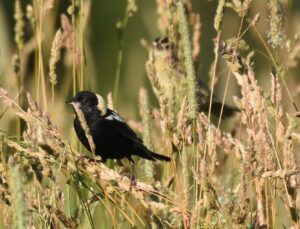 Laura took some beautiful photos of the birds in our field; I am including one of the parents (jaunty male in front, protective mother hovering in the back) and one of a juvenile (the large image above)– note its short tail. It was really rewarding to be able to DO SOMETHING for the wild ones of this planet, in the face of so many threats. It is easy to feel overwhelmed and helpless and let despair creep in. This project has given me hope that we can make a difference, if we each identify the local ways we can help. Many thanks to Ag Allies for giving us the support we needed to participate!!!