Goat Hikes Session 2
July 16 @ 1:30 pm

-

2:30 pm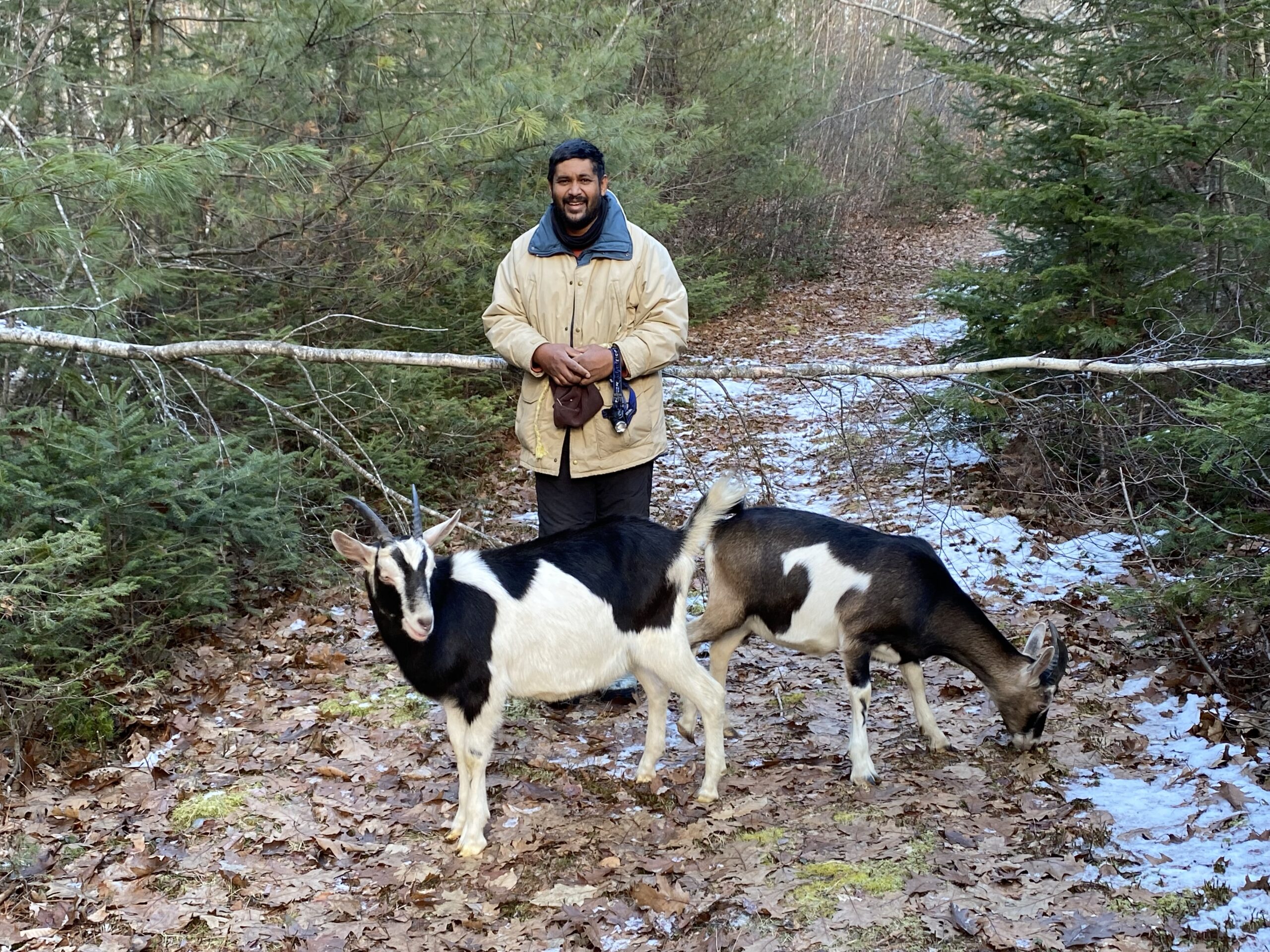 Goat Hikes
Schedule a hike with the friendly goats at Pumpkin Vine Family Farm!
For a full description and video of our goat hikes, click here.
We're committed to sharing the farm with everyone, so there is no charge for the hike, however, if you are able, there is a recommended donation of $5/person or $20/family, Donations support trail maintenance along with the training and care of the trail goats. You can make your donation at the farm on the day of your hike. Just look for the donation jar at the main table.
We limit the number of hikers to 10 per session, so that everyone can have a chance to interact with the goats. If your party is more than 10 people, please find a session that is fully open. Then, complete the registration form below and show that you're bringing 10 guests. This will reserve your spot. You'll then need to email us at info@pumpkinvinefamilyfarm.com to let us know the total number in your party and we'll try to accommodate you.
If you need to cancel, please let us know by 9 am on the morning of your hike. You can text or call Kelly at (207) 549-3096.
Prepare For Your Hike:
We recommend getting to the farm a half an hour early, so you can visit the baby goats in the barn and shop at the farmers market, which offers some great snacks for the hike (think smoothies and cheese sticks!)
Safe = Fun!
Our goats have been hand reared from birth and are fully a member of their human herd. They love people but do not always realize where their horn tips are, so adults need to supervise children's interactions with them. Children younger than 4 must be able to be carried if the situation warrants.
Be prepared for a Maine outdoor activity, so you can make the most of your time with our goats. We recommend you wear waterproof boots in the spring and a hat and sunscreen in the summer. A water bottle and bug spray are always a good idea, and be sure to check for ticks afterward.
Our safety waiver is now available online — by registering for a hike, you agree to the waiver for yourself and all members of your party, including any minors in your party. We ask that you share the link to the waiver with everyone accompanying you to the farm.
If it rains or is over 90, we usually cancel or reschedule hikes to avoid stressing the animals (and the people!).
To reserve your spot for the hike please click on the  "register" button below and complete the registration form that appears. Be sure to let us know how many there will be in your party to help us with accurate registration numbers.  Thanks so much for your help.
We look forward to seeing you at the farm!