Postponed due to weather - new date to be announced
Music and The Spheres
July 15 @ 7:00 pm

-

11:00 pm
THIS EVENT HAS BEEN POSTPONED DUE TO THE HIGH PROBABILIITY OF THUNDERSTORMS
Come to Somerville, ME and join us for
Music & the Spheres: An Extravaganza of Music & Astronomy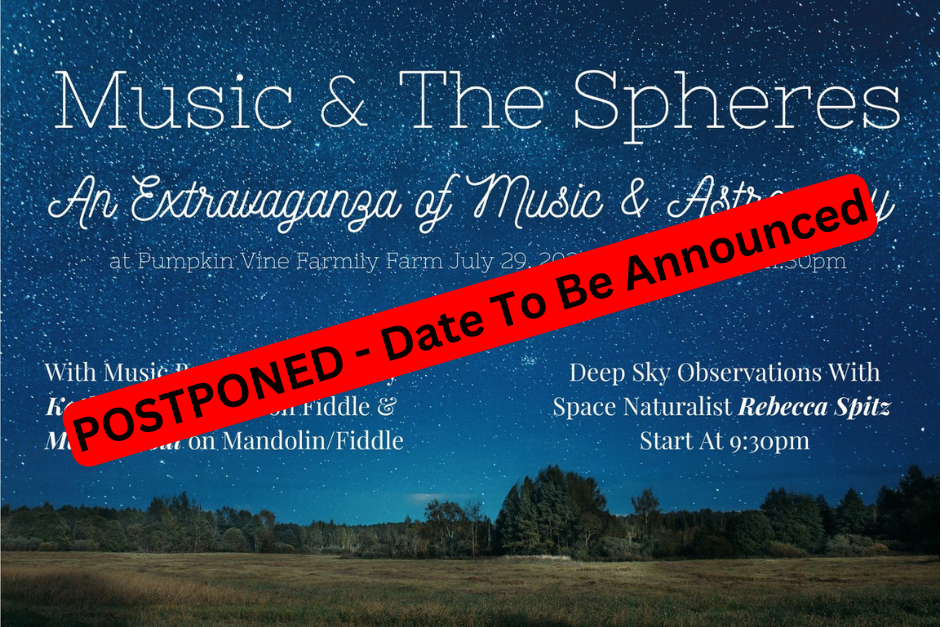 Join us for an immersive experience of art and nature under the panoramic skies of Pumpkin Vine Farm. Be transported by the beauty and wonder of music and astronomy in an evening you'll never forget. 
"The universe sings a deep, eternal song, sound in waves, in deep sighs, in whispers, in swirling chords and rising, falling tones. The music of the worlds, weaving in a pattern that is both chaos and order, both beauty and terror, without beginning, without end. – Jessica Khoury
Bring a lawn chair or picnic blanket and find your perfect place on our special event lawn. Enjoy the beauty of the sky as the sun slides into darkness over the hills and the dark skies bloom. 
The evening starts at 7pm with live music performed by Katherine Liccardo on fiddle and Matt Consul on mandolin/fiddle. Other musical guests to be announced!  We will take you on a musical journey of traditional celtic fiddle music and original tunes inspired by nature.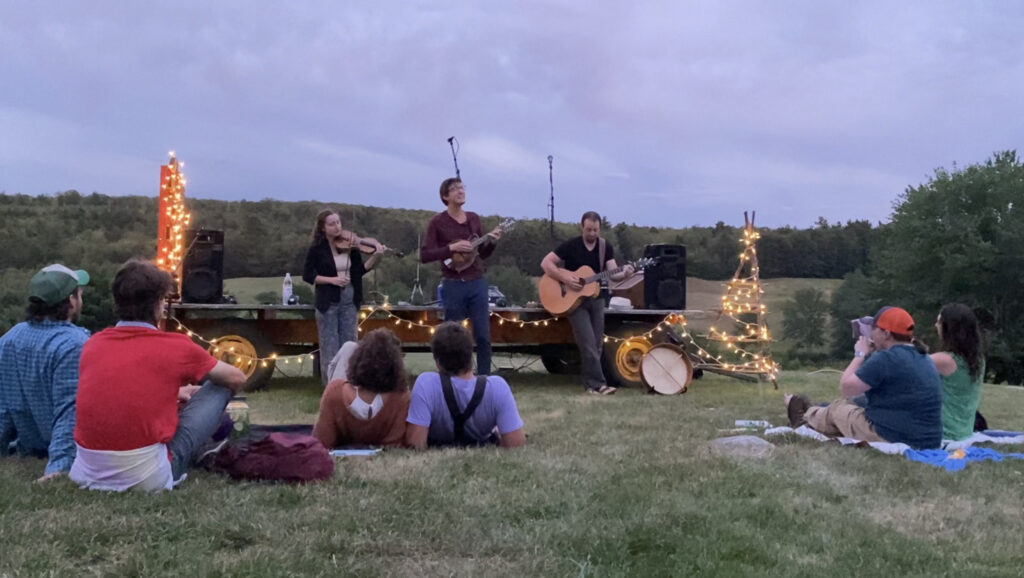 Gather around a small campfire from 8:30 – 9:30 for the Smoky Social Hour, to meet your neighbors in a mosquito-safe zone : ) We'll provide marshmallows and twigs, or you can bring your own snacks. Storytelling encouraged!
Deep Sky observations start at 9:30. Using a massive 14" Newtonian Reflector Telescope, Rebecca will take you on a comprehensive tour of the night sky. You will leave the experience with a deeper understanding of how every object in the Universe is intimately connected… including yourself!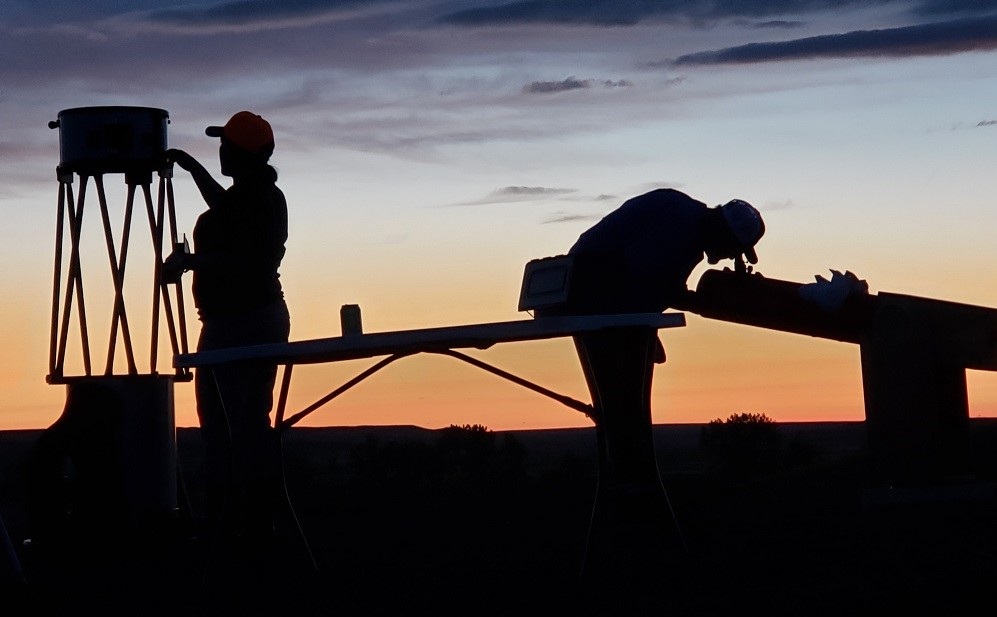 The event is free and open to the public, however donations to the musicians and astronomer are encouraged –  if you are able! – with a suggested donation of $15 for each portion, or $30 for the evening. 100% of your donation goes to support these talented professionals and enables us to bring them to our beautiful site and keep it accessible for all.