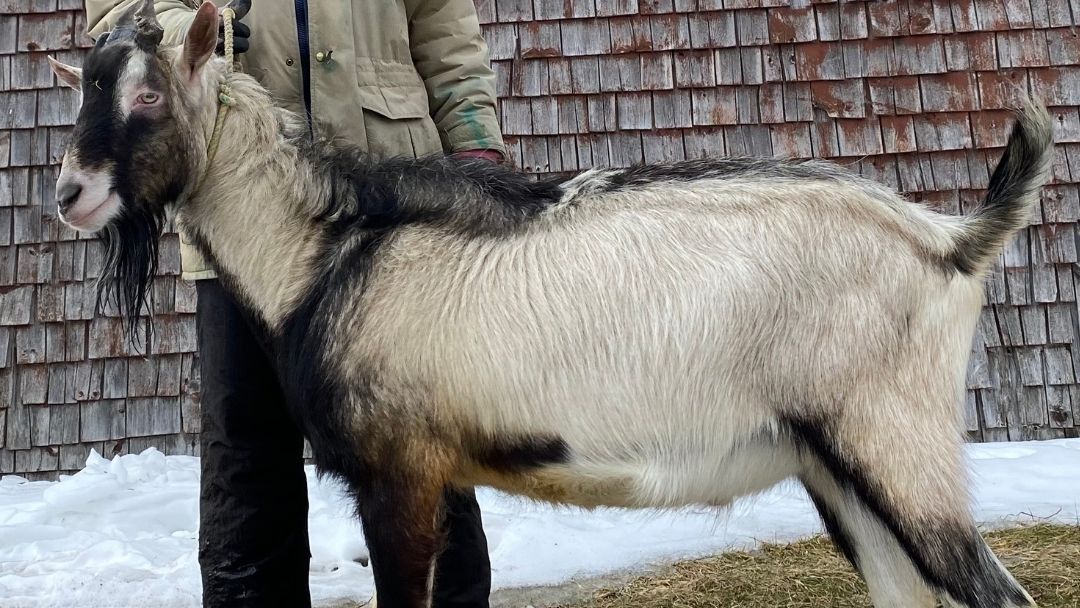 As you might imagine, we talk a lot about goats in our household. Luckily for us, they are not just the source of our livelihood, but a passionate interest. They are fun and friendly, smart and strong and endlessly engaging. Each of our children has their special goats, whose offspring they carefully keep track of, and I especially love kidding season because I get to focus 100% on the goats. None of us, however, have the goat bug as much as Anil, who not carefully oversees our herd, but follows goat herds across the US with the zeal that many people reserve for sports.
Through careful selection and breeding, he continually improves our herd. Many of our does now qualify as "Superior Genetics" meaning that they rank in the top 10% of the nation for a combination of milk production and physical health. In 2021, we were excited to learn that one of our homegrown bucks, Hailstorm, was selected for inclusion in the national Young Sire program, which recognizes bucks with exceptional potential. Hailstorm's first two daughters, Tilli and Dolphin, will be "freshening" (giving birth, in goat speak) this April, and we are really excited to see how they develop. Anil recently took Hailstorm out for a midwinter walk, and we were impressed to see how tall he had grown.
Although our hard-working ladies get most of the praise around here, we do recognize that our bucks are, in fact, "half our herd." We look forward to sharing some of the fruits of their labor with you this May, when their next crop of kids are born. Kid Hugging is planned for May 15, so get it on your calendar now!