Dairy Magic
June 18 @ 11:30 am

-

3:00 pm
Bring your sense of wonder for a special Dairy Magic event at Pumpkin Vine Family Farm This Father's Day, Sunday June 18th, from 11:30am – 3:00pm.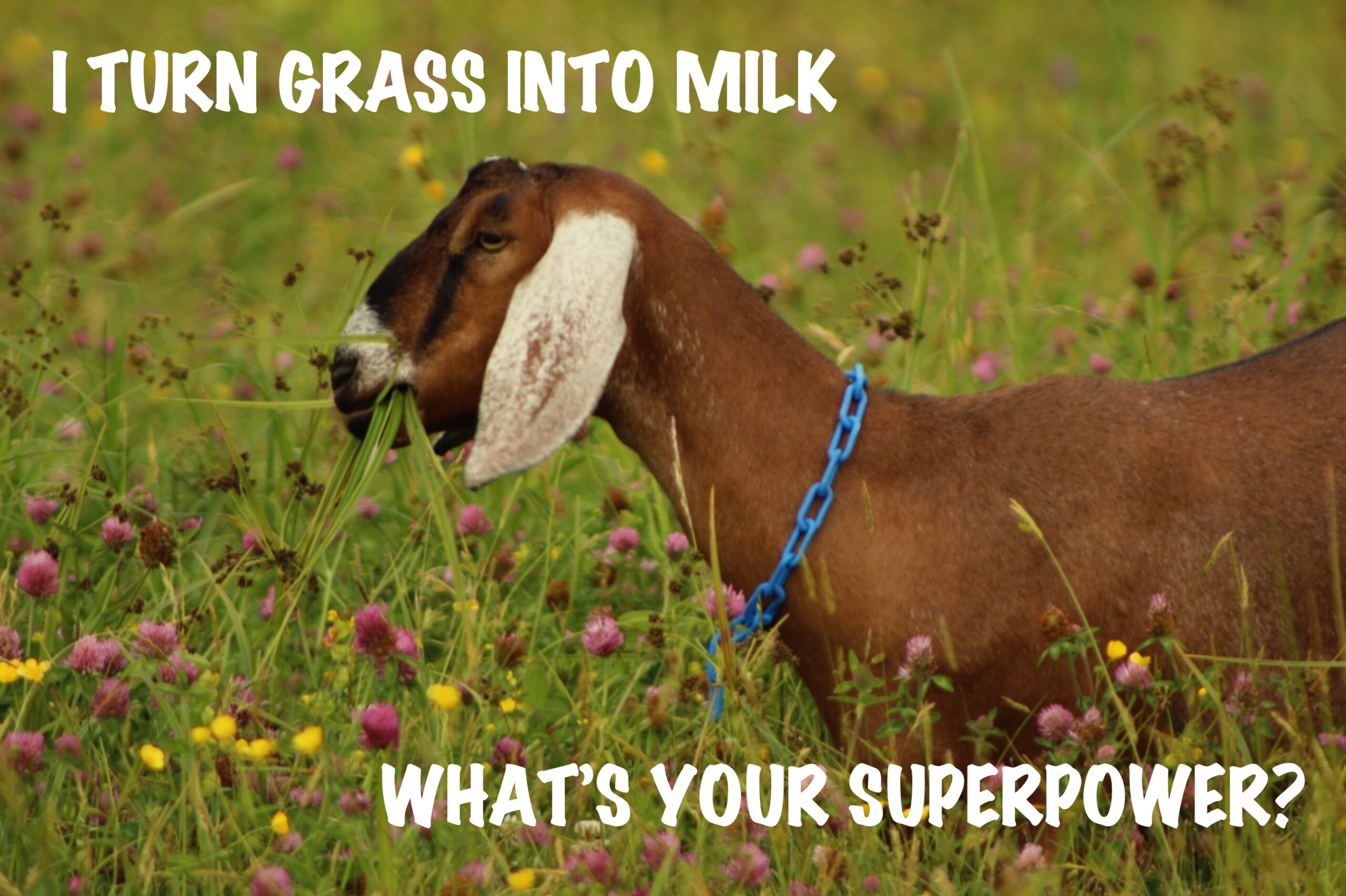 Whether you're 7 or 77, you'll have fun learning how our goats make that magic happen (not everyone can turn grass into milk!) We're celebrating all that dairy adds to our lives (imagine coffee without cream, for starters…)
The day's schedule: 
      Superhero ID:

When you arrive, receive your own superhero badge and try your hand at our magical activities – receive a gold star for each activity you complete.

      Conjuring from 12 – 1: Learn how to make that milk appear! (Hand-milking demo and practice)
      Shape-Shifting starting at 1:30: Turn a liquid into a solid (Cheese-making demo & samples)
      Super Sleuth ongoing all day: Can you tell the difference between cow & goat milk? (Taste test )
      Alchemy ongoing all day: Try your hand at making dairy gold (Butter-making)
      Magic potions: Mix and dab to make an amazing creation  (Milk art)
While you're here, be sure to visit the Farmer's Market; every Sunday local farmers bring their delicious baked goods, organic veggies, mushrooms, plants, fiber, local meat, and of course cheese, yogurt, and smoothies.